Corporate letterheads don't have to be difficult or expensive to create when you use templates. Instead of just white paper with your logo, you can now choose from many backgrounds. Professional graphic designers have made standard designs that only need minor customization. The graphical elements are neutral and are suitable for different types of industries. All you need to do is add your logo, business name and contact details. In fact you can even leave out a logo if you don't have one and the design will still look professional. We selected some of the best templates but there are a bunch more.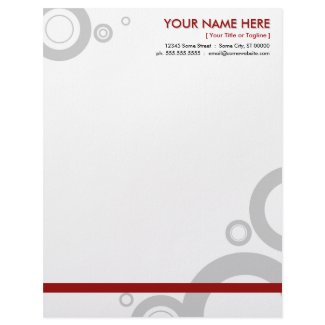 A modern letterhead in red and grey colors. The grey rings towards the sides in the background make it dynamic and interesting. In the upper right corner you can put your business name. Your contact details can be placed there too but it would also look good at the bottom bellow the red band.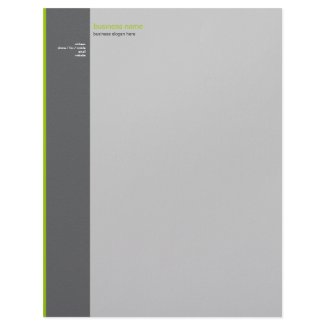 A nice corporate template with a dark vertical sidebar running off the side. The green highlight line gives this design a fresh appeal. It's simple but looks professional. A logo is easy to add at the top. Other color combinations are available too.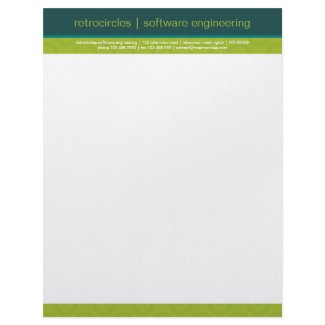 Another popular corporate design with horizontal bars at the top and bottom running off to the sides. More color combinations are available too. I would put the contact details at the bottom though just above the bar and not inside. More business stationery can be found by clicking on any of the template backgrounds.